Holiday Season Order Form
Halloween - Thanksgiving - Christmas - New Year
Preorder Form for Artisan Baked Goods *** Quote Request ***
For Product Orders -
You will receive a confirmation of your order with a total amount before any payment is due. Credit Cards & PayPal accepted. *** For Christmas, the earlier you order, the better! 4+ weeks perferred. Limited availability! Please allow a 2-week (or more) lead time for all local orders and 3-week (or more) lead time for shipped orders. Once we receive your request, we will provide you with a quote for your custom order. A nonrefundable 50% deposit is required for all custom orders.
Your order is not confirmed until the deposit is paid
. Final payment is due upon pick up or shipment / delivery (cash at pickup or prepaid credit/paypal only). * Minimum Orders May Apply. MOST items have a minimum of a dozen.
More Photos below the form.
Halloween Tricks & Treats!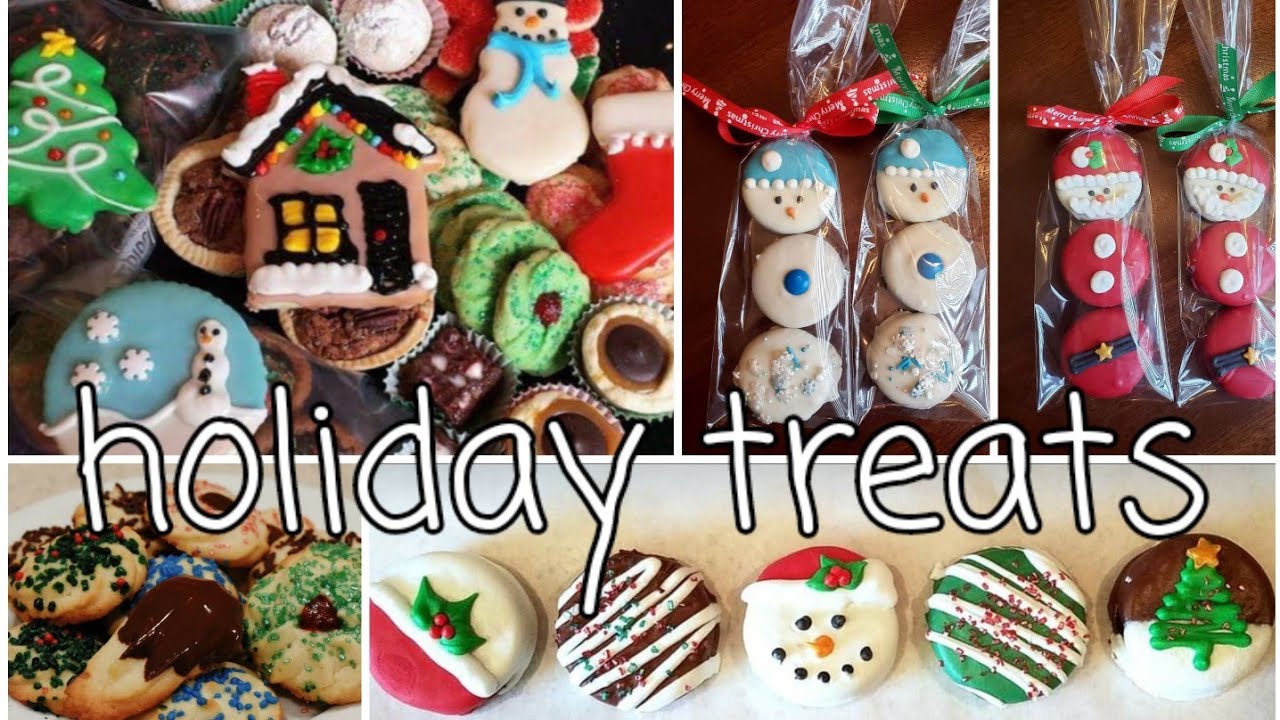 Our Most Popular Holiday Items
PLEASE SPECIFY WHICH HOLIDAY. ITEMS WILL BE DECORATED ACCORDINGLY.
General decoration color themes (may vary):
Halloween
: orange, black, purple, electric green
Thanksgiving
: orange, brown, yellow, red
Christmas
: red, green, white, blue, yellow
New Year
: black, white, gold, silver, other colors upon request
- Christmas Mixed Cookie Sets: 36 for $55 - 24 for $38
Frosted Shortbread, Pecan Tarts, Dark Choc Peppermint, Peanut Butter Cups, Sugar Cookies, Fudge, Choc Decorated Oreos, Italian Spritz. Variety may vary. OTHER HOLIDAYS OR QUANITIES, PLEASE REQUEST A QUOTE.
- Famous Frosted Shortbread Cookies:
starting at $3-7 per cookie, based on design and size
Average set of 12+ cookies - 3 larger/complex, 6 medium, 3 small, 4 mini accents = $34
Average large/complex cookie $4 each. Average medium/complex cookie $3 each. Average small cookie $1.
BOXED SETS: $11-12 per box, 8-9 cookies depending on designs (medium & minis)
Single Large Smiley Face Cookie OR Holiday Cookie - bagged $4 Chocolate Ganache filled Shortbread Sandwich Cookies, Set of 3, boxed - $10
- Sugar Cookie Stacks
- 6 cookies bagged with ribbon - $6
- Snowball Cookies
(Wedding Cookies) 8 bagged - $6
- Single Large Triple Chocolate M&M Cookie
- $3
- Chocolate Covered Oreos
- 3 decorated cookies bagged with ribbon - $6
- Chocolate-Covered Pretzels
- Three Rods - $6.00
- Large Chocolate-dipped Decorated Rice Krispies Treats
- $4
- Snack Mix Cone,
approx 6.75oz: Chocolate-Peanut Butter Coated Rice Cereal, Chocolate-Drizzled Pretzels, Chocolate Candies – CONTAINS PEANUT PRODUCTS $6
- Marchmallow Pop
(3 on a stick, bagged with ribbon) - $2 (peppermint crunch topping optional)
- S'Mores on a Stick
(graham cracker, chocolate-covered marshmallow, bagged with ribbon) - $3
- Cocoa Dippers
- $5 (2 Marshmallows on candy cane, dipped in chocolate, with hot cocoa packet)
- Gourmet Caramel Corn
(approx. 6oz.) - Plain Caramel Corn - $7
- Gourmet Caramel-Pecan Corn - $8
- Gourmet Cracker Jack (w/ Peanuts) - $8
- Cupcakes:
Single boxed $4 - 4 boxed $14 - 6 boxed $21 - 12 boxed $40 (Order cupcakes in multiples of 6, 18 or more at $3.25 each) Standard Flavors. Spacialty flavors and add ons will increase pricing.
- Gourmet Cheesecakes
, 10 inch - start at $42, based on flavor. Vanilla Bean - Chocolate - Chocolate Mousse - Key Lime - Kahlua & Cream - Mocha - Peanut Butter - Black Tie - Strawberry - Cherry - Chocolate Ganache Topped - Apple Cinnamon - Pumpkin - Dulce de Leche - Chocolate Chip - Oreo - New York - Turtle (Caramel Pecan Chocolate) - Bailey's - Chocolate Chip Cookie - Orange Creme - Tiramisu - and more! Just ask!
- Custom Cakes
- start at $25
16-18oz Loaves
, $7 each (nuts add $1)
- Blueberry-Lemon with lemon glaze
- Carrot - Plain, Nuts, Frosted, or Frosted with Nuts. (walnut or pecan)
- Banana, Banana Nut (walnut or pecan), Banana Choc Chip
- Pound Cake, glazed or powdered sugared
- Glazed Pecan-Praline Pound Cake
- Zesty Orange & Cranberry (with whilte chocolate chips and/or topped with orange glaze) - Pumpkin Bread - cream cheese filled, cinnamon buttercream topped
- Fudge
- 4x4 inch block - approx 16 pieces, staring at $8 - Plain Chocolate, Chocolate Mint, Chocolate Walnut, Chocolate Peanut Butter, Chocolate Caramel Pecan Other items upon request.
SEND YOUR REQUEST TODAY! You will receive a confirmation of your order with a total amount before any payment is due. Credit Cards & PayPal accepted.
Minimums may apply. Prices subject to change. Decor may vary from photos. Shipping Charges May Apply. Shipping via USPS Priority Mail, unless otherwise noted.
See more example photos:
https://www.facebook.com/StefsEvents
Place your Product order or Quote Request
While we do try to get to your quote request immediately, please allow 24-48 hours for a response to your request. THANK YOU!!!
Local Ordering: Trinty, FL - Pasco / Pinellas County area. Gulf Coast, FL. Not all items can be shipped. Many Event Planning services can be done remotely. Please ask for specific services.